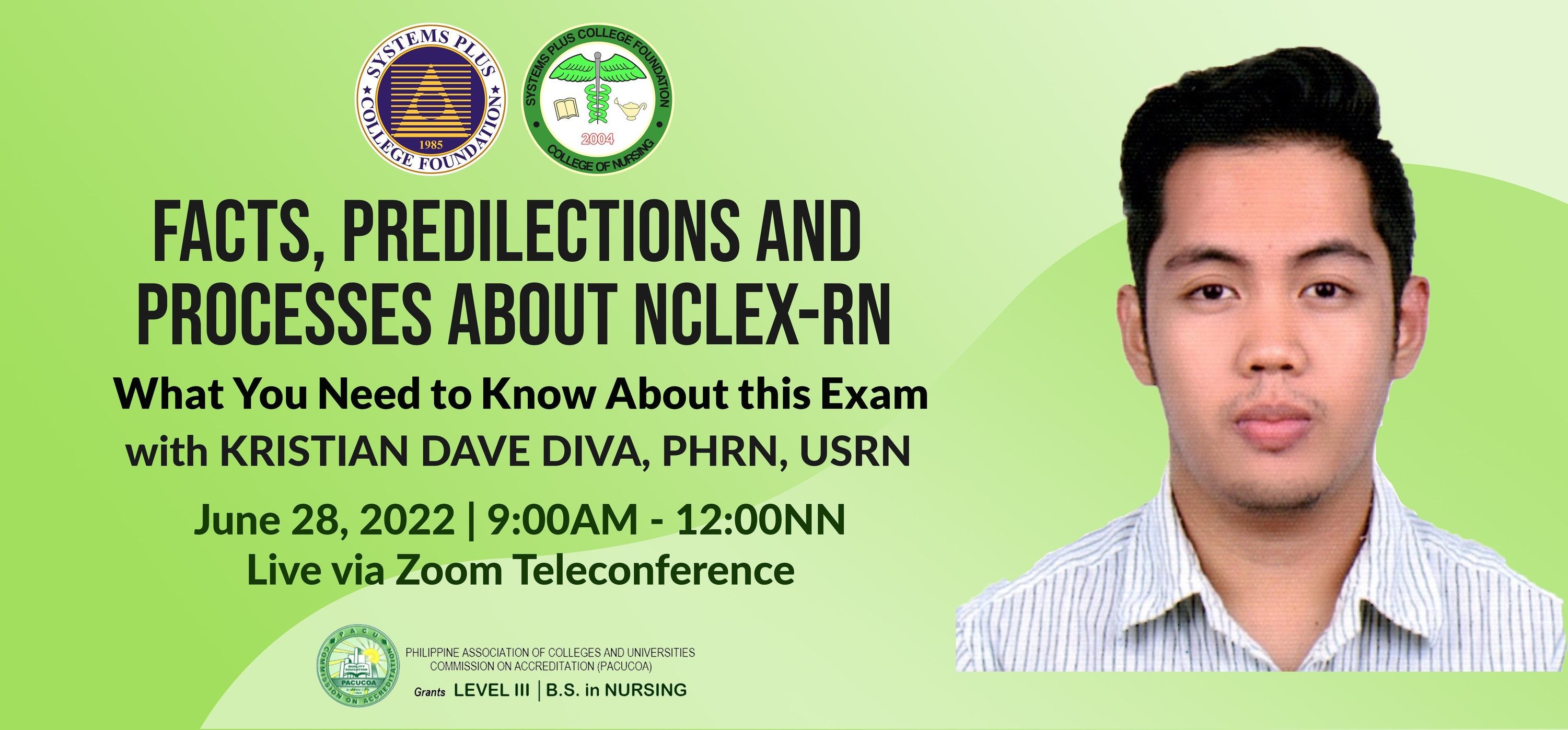 SPCF-College of Nursing invites professional nurses, practitioners, academicians, and students to attend a webinar entitled: Facts, Predilections, and Processes about NCLEX-RN on June 28, 2022 (Tuesday); 9:00 AM to 12:00 NN, live via Zoom Teleconference.
This webinar is about the NCLEX-RN test blueprint, its processes, applications, and test-taking strategies to help nurses prepare and manage anxiety and stress for examination day.
Here's the registration link: https://forms.gle/xoCT5MszgRZGg8XLA
See you virtually!